21.05.2012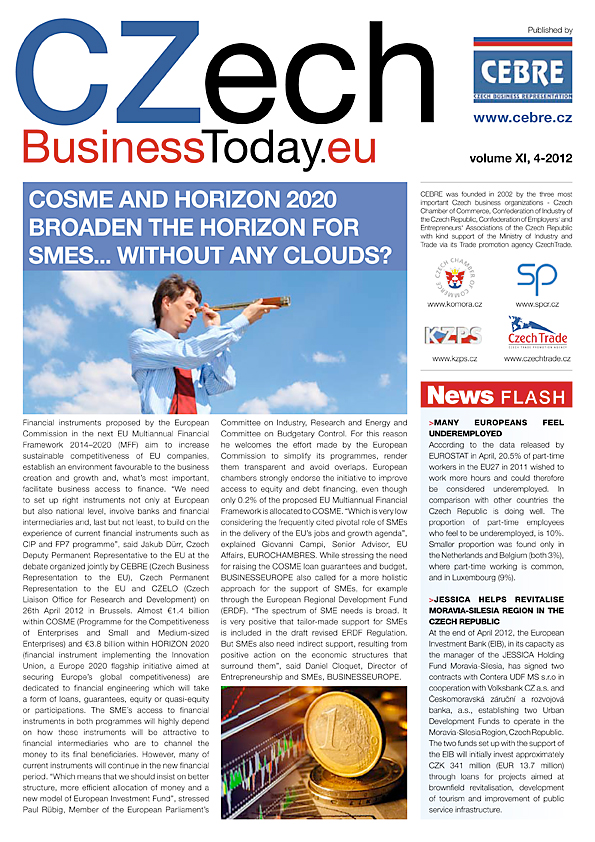 New issue of CBT focuses mainly on COSME and HORIZON 2020 programmes, their future implementation and opportunities arisen. It is for sure, that those tools broaden the horizon for SMEs... but... is it without any clouds? Find more on the first page of CBT.
The main message behind the proposal of a new public procurement directive is simple – simplification. On the other hand, European business organisations do not think that new rules are so necessary. More about this topic to be found on the second page of CBT.
Last but not least, this issue of CBT also deals with position of EESC towards the Commission's initiative to establish European innovation partnerships. Article by Marie Zvolská, Member of the EESC, presents this topic on the second page of CBT.
<
News archive