---
The Netherlands EU Presidency 2016
In January 2016, The Netherlands took over from Luxembourg its twelfth Presidency of the Council of the EU and so began the first part of a joint 18-month programme of the trio Netherlands – Slovakia – Malta. The Netherlands will focus on the priorities of European citizens and businesses such as prosperity, freedom, security and on growth and jobs through innovation.
The Priorities of Netherlands Presidency: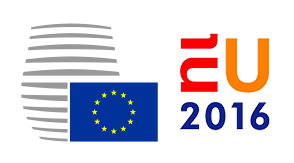 Migration and international security
Europe as an innovator and job creator
Sound finances and robust eurozone
Forward-looking climate and energy policy
Presidency priorities are available here.
Presidency calendar can be browsed here.
For more information, please visit the official website of the presidency.