---
The Slovak EU Presidency 2016
In July 2016, Slovakia took over from the Netherlands its historic first Presidency of the Council of the EU and so has been continuing the second part of a joint 18-month programme of the trio Netherlands – Slovakia – Malta. Realisation of Slovak priorities is based on principle of achieving tangible results with focus on EU citizens. In addition Slovakia wants to overcome disputes among EU Member States within the single market.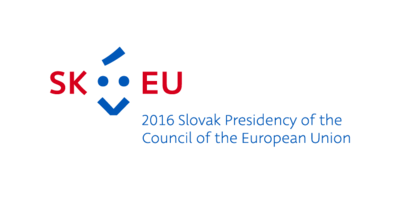 The Priorities of Slovak Presidency:
Economically strong Europe,
Modern single market,
Sustainable migration and asylum policies,
Globally engaged Europe.
Presidency programme is available here.
Presidency calendar can be downloaded here.
For more information, please visit the official website of the Presidency.